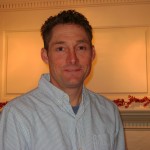 Versatile Excavating Service LLC. was started in 2000 out of my passion to make my own mark in the construction industry, to be self employed and have control of my own future.
Growing up on a farm in the Southbury area I knew at an early age that driving tractors and equipment was my passion. When I was 13 my father built a house and hired a contractor to do the site work. I watched him move dirt for hours and realized that excavation was what I wanted to do.
After a tour of duty in the military, I worked for various construction companies in the area until 2000 when I started Versatile Excavating Service. It was one of the most daunting things I ever did but thanks to my God given talent for operating equipment, boundless energy and some naiveté, I was able to break into the business world.
My desire to do larger and more complex projects led me to commercial and bonded municipal projects, as well as GC contracts, then 2008 came and it was the end of the construction industry as I knew it.
Through determination, luck and tenacity I managed to survive the great recession. During the challenging times of 2009-2012, I went back to my roots as an owner operator and developed a new appreciation for the customer service aspect of the business.
I get excited about working with new people and offering ideas on how to make their property both functional and attractive. I look forward to creating beautiful and inviting exterior surroundings for generations to enjoy.
David Robert
Owner Versatile Excavating Service LLC.