New Septic System Installations and Repairs
Versatile Excavating Service is a full service Septic Installer.
We have over 20 years of solid experience installing commercial and residential septic systems, from traditional designs to new technologies developed for special applications such as limited space, high groundwater and bedrock.
Over the past years the State requirements for septic repairs have become more stringent in an effort to prevent future failures.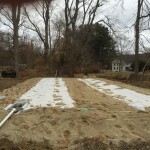 New technologies and tighter quality control measures have led to better septic systems that protect the environment and last longer. The unfortunate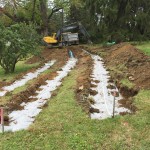 result has been higher costs.  It is difficult for the average home owner to justify the investment required for a new septic system. It's not something you can show off at a dinner party nor does it usually add curb appeal, but like a primer coat on a paint job, if a system is not installed properly using quality materials your investment won't last.
We are committed to using the best materials available and educating the customer along the way so that they will have the piece of mind knowing they received a fair service in return for the investment.
---
Septic System Inspections
It is surprising how many people don't know exactly where their septic system is located.  Some people could probably care less, and others may suspect that their system is located in the area of that wet spot in the back yard.
That wet spot may not be coming from your septic but it could have a negative impact on it just the same.  Installing a patio, pool, drainage or just simply re-grading your property can have a negative impact on your septic if not done properly.  On the other hand, if you are doing some improvements, why not design them in a way that can benefit your septic. If you are worried about the condition of your septic system, planning some exterior improvements or putting your property on the market, it is important to know where your septic is and what it is doing.  Contact Dave for a thorough inspection and report.
---
Testing & Engineering
We provide excavator service for deep hole testing.  We can also recommend an engineering firm and guide you through the permitting process.  If you have to test for one septic system or an entire subdividion, give us a call.